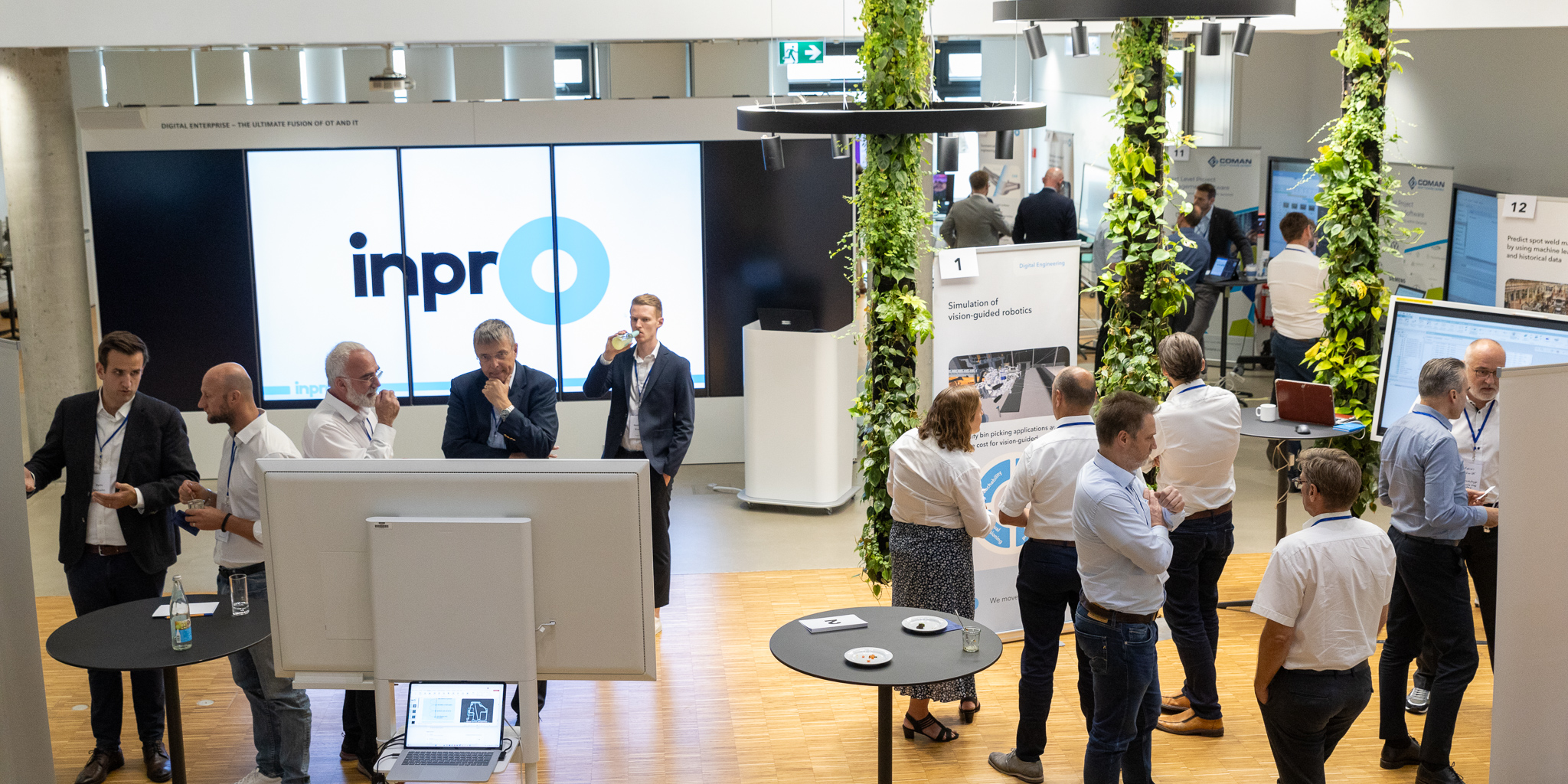 Explore the inpro innovation solutions together with your team members!
As a participant of the inpro Innovation Day 2023 you probably visited a few booths of the 360° Innovation Arena. Now you have the chance to visit all booths in virtual In Focus sessions. We also opened the format for a larger audience and hope to welcome even more innovation enthusiasts and changemakers. We are looking forward to showcase disruptive technologies for the digital factory and map it with promising use cases.
Register for your virtual In Focus sessions!
Simulation and advanced robotics
Bridging the gap amongst engineering and production teams
Virtual assurance of dimensional accuracy and geometrical reverse engineering
Shopfloor AI for predictive maintenance and quality
Efficient processing of point clouds for robust engineering
Automating processes through AI