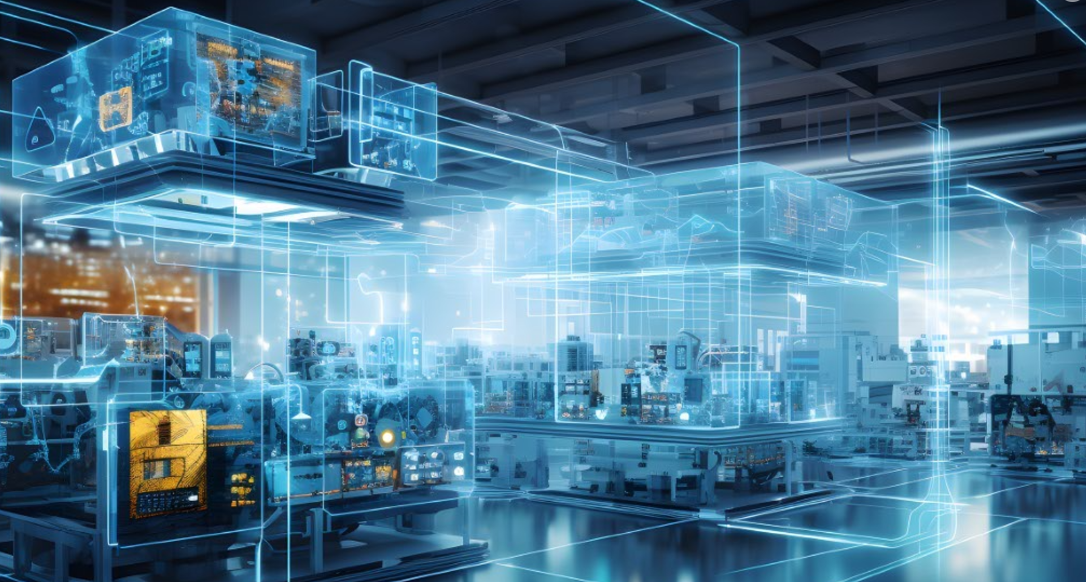 From Industry 4.0 to the Industrial Metaverse
The digitization of industry is advancing and new potential is constantly emerging through the use of innovative technologies such as artificial intelligence. The automation of production also continues to advance. However, the increasingly dynamic change in product requirements and technological possibilities also makes it necessary for production processes to be planned, modeled and implemented more quickly and with greater accuracy.
The next evolutionary stage of digitization will be achieved through the networked virtual control and optimization of product development and production planning. This requires an intelligent combination of a large number of existing and disruptive technologies with Döman knowledge, as well as entirely new forms of collaboration between engineers, data scientists, and employees and machines on the store floor.
Networked virtualization of product development and production
New opportunities for holistic optimization are emerging through networked digital twins in integrative collaboration environments such as Nvidia's Omniverse. They are not only key to greater efficiency in product creation, but could also develop into the heart of the autonomous factory of the future.
The digital twin is the virtual representation of a physical object that can be optimized and further developed along its entire life cycle using real-time data and simulations. As a result, prototype construction, for example, can be cost-effectively, almost completely virtualized, or the use of robots in manufacturing can be perfected to prevent accidents and damage in the trade. Virtualization of product development and production also increases the speed of innovation: New materials and manufacturing processes can be simulated and tested in their entire impact on the value chain. If entire teams can then work in parallel on their digital twins in a network without time-consuming data transfer, the result is a highly efficient, collaborative working environment. This is not only helpful in the design and control phase, but can also be put to good use during training and maintenance work on the machines.
Current challenges in the implementation of the Industrial Metaverse
According to a recent study by MIT, the market potential of the Industrial Metaverse will increase tenfold to around USD 100 billion by 2030. In our consulting activities, we are also observing a strong interest in industrial metaverse applications and assume that many innovative technologies will pay off in combination to realize the industrial metaverse. We are at the beginning of a new production era. However, the first successful developments also highlight the challenges that currently need to be solved:
Collaborative Incubation: The Fast Track to your Industrial Metaverse Application
As an experienced innovation consultant for the manufacturing industry and active co-designer of the necessary ecosystem for the efficient implementation of innovations, we cordially invite you to concretize your use cases within the framework of our Collaborative Incubation program.
With the Innovation Table "Automation & Robotics", inpro has set a central topic focus for partnership innovation projects in the coming years. CAE solutions for the planning of intelligent robotic systems are an elementary component of the digital factory of the future and at the same time a prerequisite for more sustainable automotive manufacturing.
At inpro, we have been involved in process and component simulation in automotive production since the 1980s, and have contributed to an ever-increasing level of digitalization in production planning for automotive suppliers and OEMs ...
In this blog post, you can read how you can use our technology intelligence solution texploro to conduct structured competitive and R&D analyses, and what we are currently working on to make your search results even more effective.