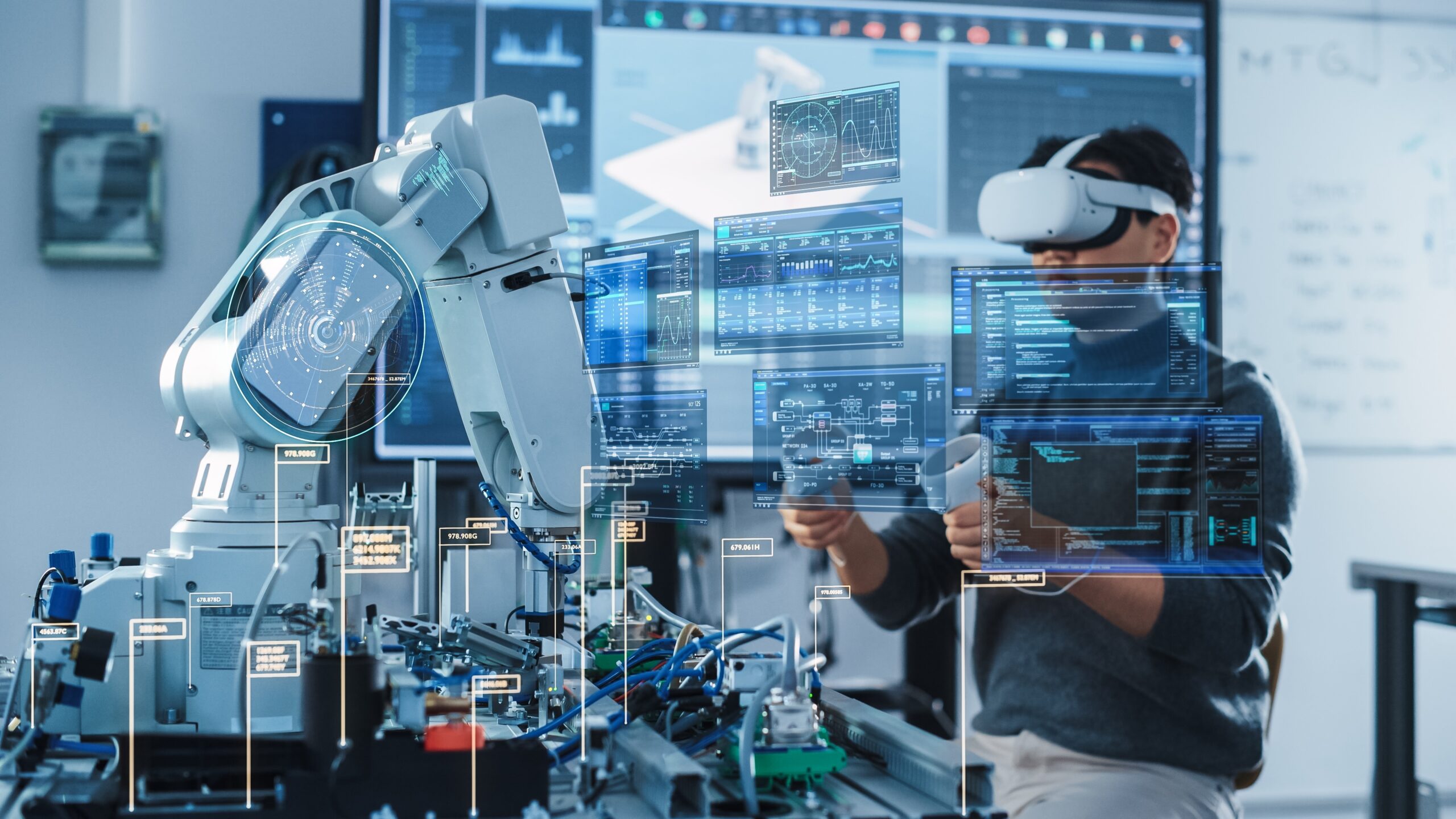 Innovation Table Automation & Robotics
With the Innovation Table "Automation & Robotics", inpro has set a central topic focus for partnership innovation projects in the coming years. CAE solutions for the planning of intelligent robotic systems are an elementary component of the digital factory of the future and at the same time a prerequisite for more sustainable automotive manufacturing.
In this blog post, we highlight:
which market potential innovative robotics shows,
which technology trends will accelerate robot-based automation,
which challenges OEMs are facing in the software-based further development of their robot systems.
The market for industrial robotics is booming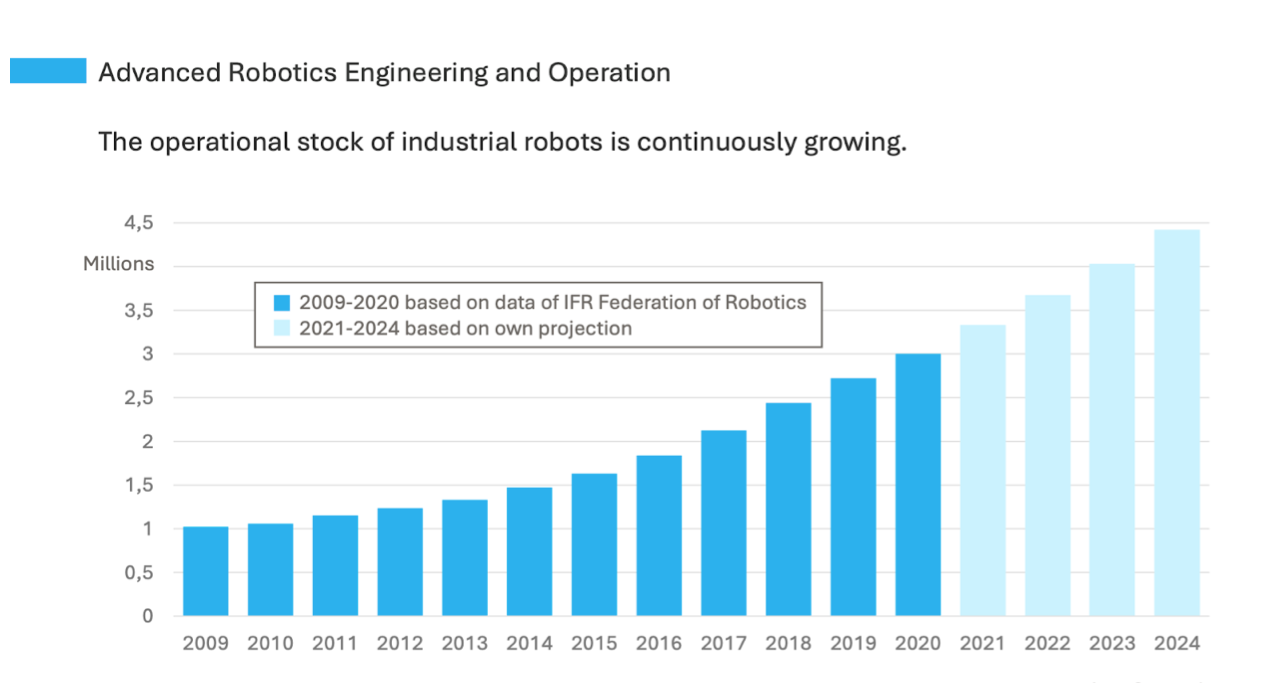 Central challenge: The holistic automation approach is missing
86% of OEMs confirm that the expansion of innovative robotics solutions is an important part of their innovation and corporate strategy. A major challenge is that in many cases there is still no holistic target picture for the digital factory of the future. Questions as to how autonomous industrial robots and technological progress through artificial intelligence or computer vision can be harnessed in production systems in the best possible way often remain unanswered.
Fields of action for innovative robotics
Our experts have identified the following fields of action in order to rapidly expand the automation potential offered by industrial robots on the store floor:
We are committed to data standards in the manufacturing industry!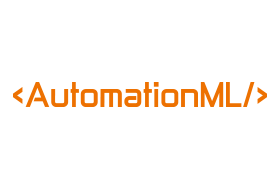 Innovation Table: Automation & Robotics
Automation & robotics have been central innovation focal points at inpro for decades. Due to the rapid progress in the field of artificial intelligence, we have once again increased the focus on this complex of topics. In the coming years, companies that want to make their production more flexible through innovative robotics can contribute their use cases together with other partners and develop them to the go-live stage. Collaboration with experienced technology experts and direct insight into user companies can accelerate the development process to a commercial solution enormously.
giner
o

increases the efficiency of multi-robot cell planning
COMAN, a spin-off of inpro, is now on a global expansion course with its solution for digital project management. Started as a project idea and study in inpro's innovation incubator, the company is now a successful software provider for the efficient and transparent planning and execution of large industrial projects.
15th June of 2023 is the 40th anniversary of inpro's founding. Just as we are proud of our history and the successes of our holistic innovation management, it is important for us to focus on the further development of our ecosystem. Our industry is in a state of upheaval.
In this blog post, you can read how you can use our technology intelligence solution texploro to conduct structured competitive and R&D analyses, and what we are currently working on to make your search results even more effective.